The first English opera!
Ringve national museum of music
Thursday February 4th
19.30
Tickets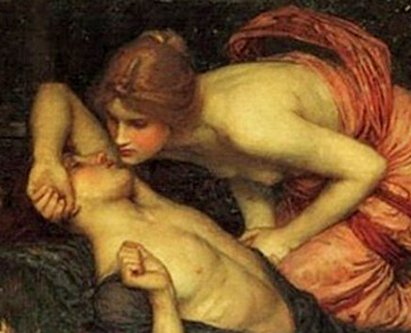 In 1683, John Blow wrote what is now considered the oldest, surviving English opera, Venus and Adonis. Blow drew inspiration from the legend of Adonis, the young man so beautiful that Venus herself fell in love! The opera, which spans three acts, is considered a masque, a piece written to be performed at the court, often with members of the aristocracy or even the royal household among its cast.
Blow wrote Venus and Adonis for the court of Charled II. The plot shows Venus, hurt by one of cupids' arrows in the moment she lays eyes on, and subsequently falls in love with, Adonis.
We know that the very first person to play cupid was none other than Lady Mary Tudor!
Olof Boman studied conducting at the Kungliga Musikhögskolan i Stockholm and has resided in Berlin since 2009. The baroque repertoire is close to his heart and this led him to pursue the harpsichord. He has had close collaborations with a long list of baroque orchestras, amongst others a particularly successful collaboration with Akademie für Alte Musik Berlin at the Bach festival in Copenhagen. He has conducted some of the world's most prominent orchestras, such as Konzerthausorchester in Berlin, Kammarakademie Potsdam, Bremer Philharmoniker, Trondheimsolistene and Aalborg Symfoniorkester. He has also worked with some of Europes most accomplished choirs. Boman is, along with Norwegian soprano Isa Gericke, artistic leader at The Gloger Festival.
The Nordic Baroque Orchestra performs Venus and Adonis at the beautiful Ringve national museum of music. This orchestra, which displays the most talented young musicians of northern Europe, made their astonishing debut at Barokkfest 2015. Boman also presents Young Gloger Artists Academy, consisting perhaps of the most talented young opera singers in the world, handpicked by the conductor himself!
John Blow: Venus and Adonis
Olof Boman, conductor
Young Gloger Artists Academy
Nordic Baroque Orchestra