Call for applicants
Nordic Baroque Orchestra – Barokkfest festival 2023
Conductor: Stéphanie-Marie Degand
RAMEAU: LES INDES GALANTES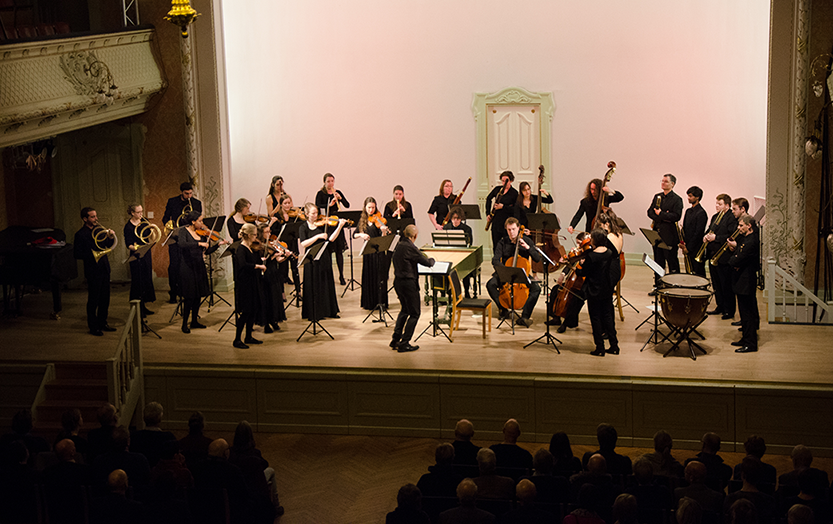 Take part of the 2023 Barokkfest festival by applying for the Nordic Baroque Orchestra 2022
The orchestra will perform at the Barokkfest 2023 festival in
Trondheim under the artistic leadership of Stéphanie-Marie Degand with a
performance of Rameau's Les Indes Galantes.
Ungdommens Barokkorkester – Nordic Baroque Orchestra is a baroque orchestra
course open to students and young musicians on historical instruments from all the
Nordic countries and abroad.
The course is open to participants aged 15–30 from all countries. Young musicians
from the Nordic countries are especially encouraged to apply. There is no course fee.
Travel expenses are covered, as well accommodation. For further information,
please contact Erik Høsøien by email (erik@barokkfest.no).
For 2023 the course is open for instrumentalists on violin, viola, cello, double bass,
flute, oboe, bassoon and harpsichord. A=415 We hope you may forward this
information to anyone who might be interested by this new and unique opportunity.
We do recommend applications to send their application form as soon as possible.
Please find the application form here:
https://forms.gle/HhF57nNPbdYKoq4Z7
Applicants are requested to submit a recording in addition to the application
directly to erik@barokkfest.no.
Period: January 31th to 4th of February
Application deadline: 2nd of January